Established in 1965, Central Car Auctions has been helping the trade buy and sell vehicles at industry-leading prices for over 55 years.
With thousands of vehicles available every week through four live weekly auctions, customers can bid for and buy stock both in person and through their live online bidding platform LiveBid. All vehicles are NAMA graded, so every customer can buy with confidence knowing they are getting great value, quality, and choice. Customers can also benefit from a stock valuation service, UK-wide transportation, and a dedicated account management service.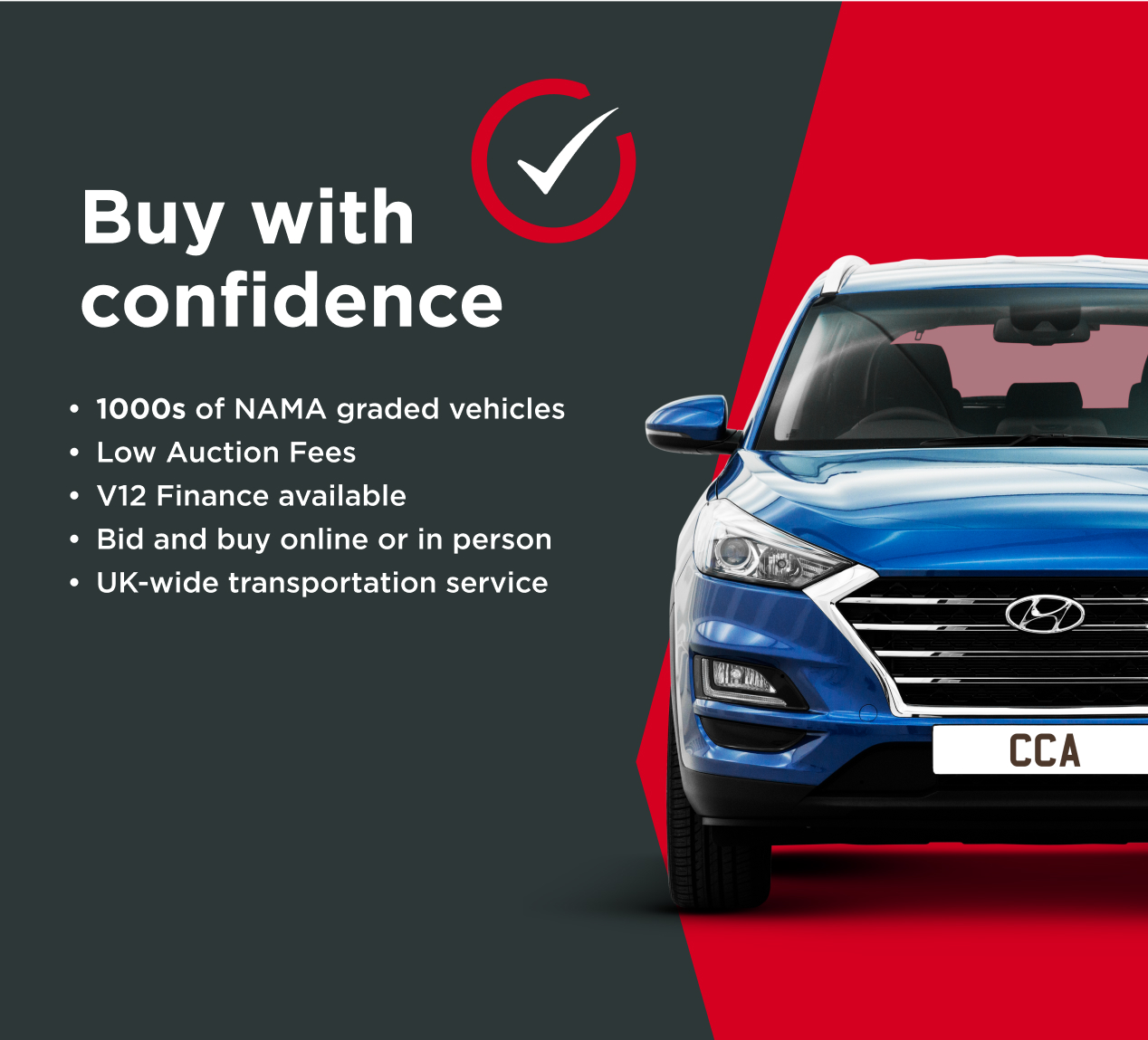 Their state-of-the-art vehicle image technology allows vehicles to have 21 images taken in just 7 seconds from a variety of different angles to show every minor detail so every customer can buy with confidence.
With a team of experts on hand, customer-driven services and first-class facilities, Central Car Auctions is committed to providing industry-leading services and value for money.
Apply for a trade account today and access live auctions every Monday, Tuesday, Wednesday, and Friday from 10am.
Central Car Auctions hosts four live auctions every week from 10am. With the ability to bid remotely through their online platform LiveBid, the company's partnership with V12 Vehicle Finance (V12VF) means customers can enjoy a smooth and hassle-free car-buying experience that will save them both time and money.
Register your interest for a V12 Vehicle Finance Stock Funding account
Explain more about Stock Funding with V12 Vehicle Finance
A single-funded value ceiling of £65,000 means you can get the stock you want on your forecourt.
Up to 120 days financing, easing the burden on your cashflow.
Simple payment – One single monthly Direct Debit for fees and interest charges. Simple payments with maximum transparency.
100% Funding – 100% of hammer price on cars and LCVs plus auction and delivery fees (including auction and refurbishment fees).
V12 Vehicle Finance portal – Stock funding platform that provides flexible stocking options.
How do I get started?
Complete our form to register your interest for a stock funding facility here.
Our Dedicated Account Managers will be in contact with you to discuss your requirements
Funding will be confirmed (subject to approval) by our Dealer Support Team
Purchase your vehicles at Central Car Auctions, quote your V12 Vehicle Finance account number and we'll pay the invoice price to Central Car Auctions – Purchase of vehicles can be at the cash desk or via website.
What are the requirements to open a stock funding account?
VAT registered dealer in the UK
Physical premises where customers can view cars/vans for sale
Operating for at least 12 months and have filed accounts
If you do not operate as a limited company, please apply for our stock funding product here. 
Stock Funding Validation Terms
Not sure if your dealership is eligible for our stock funding product?
Take a look at our validation terms and see if you can start funding and selling more vehicles with V12 Vehicle Finance.