A growing number of independent car dealers are turning to stock funding in order to better compete for quality used vehicles, as a rise in promotions is increasing competition at auction houses.
Our data has shown a 109% annual growth in stock funding revenue, 17% growth in dealers with access to our stock funding product, and 27% growth in the number of dealers active in their usage.
The growth reported follows recent reports of price rises from Cap HPI and Auto Trader, as independent dealers are having to battle even harder with franchises and supermarkets to secure stock. Many auction houses have introduced promotions in an attempt to combat the knock-on effects of the cost-of-living crisis, which dealers are having to respond to at speed.
As well as the rise in vehicle prices driven by a lack of supply, independent dealers are also under pressure to manage rising overheads and growing infrastructure demand such as the installation of forecourt EV chargers - both of which are squeezing cashflow for many.
Having been wrongly perceived as a product exclusively for cash-poor dealers in the past, V12 Vehicle Finance is reporting a growing interest in stock funding from dealers simply looking to act quickly upon finding quality stock or those looking to free up cash for other business investments.
Julian Hartley, Managing Director at V12 Vehicle Finance, said: "We're seeing a shift in the perception of stock funding among independent dealers, with many now viewing it as a product that can really help them to compete in what is a fiercely competitive market right now.
"We'd urge more independent dealers to open their minds to stock funding as much more than just a loan for the cash poor, but as a vital growth accelerator for ambitious businesses wanting to thrive."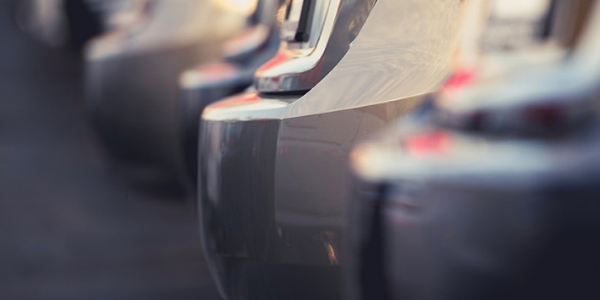 Jaguar tops list of fastest-selling brands on stocking plans
Data released has also revealed the fastest-selling models to assist dealers with the acquisitions they make using stock funding.
Over the last six months, the following manufacturers have stood out for stock being sold within the first 30 days of funding:
Top 10 manufacturers on stocking plan less than 30 days
Jaguar - 45% of volume sold within 30 days of being on a stocking plan
Vauxhall - 38%
Mini - 38%
Volkswagen - 36%
Peugeot - 32%
Land Rover - 31%
Seat - 31%
Citroen - 30%
Nissan - 30%
Ford - 30%
Among the most popular models are the Jaguar R-Sport, Vauxhall Corsa, Volkswagen Caddy C20 Highline, Mini Countryman and Peugeot 5008 Allure.
We continue to monitor and evaluate seasonal changes to stock that moves off the forecourt quickest to help our network of independent dealers to make the right choices and in keep their operational costs low.