The UK's cost-of-living crisis is likely to create a surge in 'trade-down' vehicle buyers who traditionally buy new but are now prepared to dip into the used car market
New research by V12 Vehicle Finance, part of Secure Trust Bank, shows that just 75% of those currently driving a new car intend to buy new again next time, with 17% expecting to buy a pre-registered vehicle and 8% planning to buy used.
The survey of 1,000 consumers also sheds some light on the correlation between household income and the age of the vehicle they last bought. While 60% of consumers earning less than £25,000 per year bought used, that figure fell to 40% in the £65,000 to £75,000 bracket and to just 27% of those with an income of over £95,000.
This combination of the correlation between household income, purchased vehicle condition, and the cost-of-living crisis is expected to create an increased number of buyers entering the market for pre-registered and used cars for the first time.
Dealers also remain in prime position to advise this anticipated growing number of used car buyers on the best fuel option for them, with 57% of those expecting to buy used admitting they 'don't know' which fuel type they are most likely to choose. This indicates the increasingly important role the dealer plays in advising the consumer on their vehicle purchase.
What's more, the research of 1,000 consumers shows that 37% intend to use dealer finance to fund their next purchase, compared to 31% who used it to finance their previous vehicle.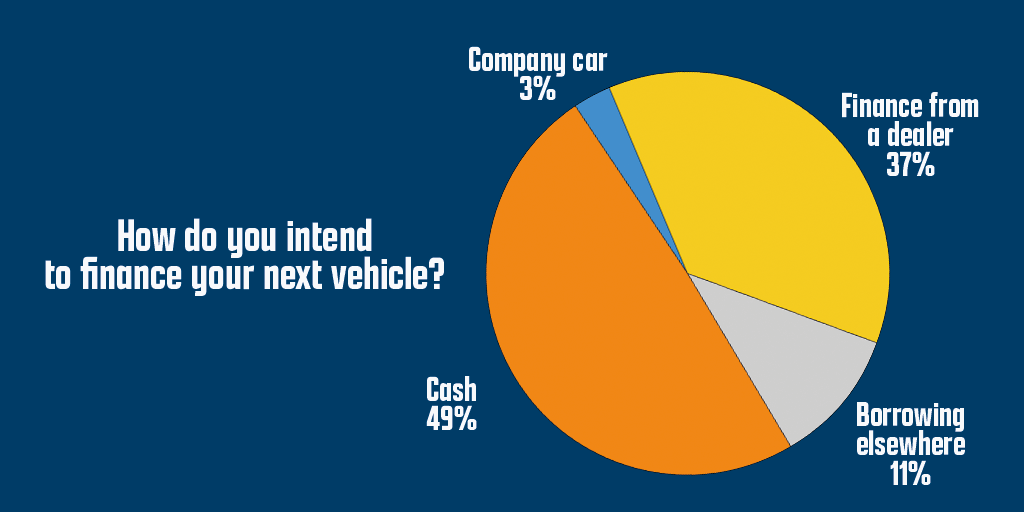 Ryan Bellinger, Sales Director at V12 Vehicle Finance says the cost-of-living crisis is likely to encourage car buyers to trade-down. "It's perhaps not surprising that the research shows how household income is a major contributing factor to the type of vehicle typically purchased. But what's more insightful is how customers are clearly considering migrating from 'new' to 'used' vehicles. Where we feel the opportunity lies for dealers is that these customers are likely to need help with their decision, and more likely to consider point-of-sale finance options than they've perhaps been in the past."
He says that whilst some of the macro trends may be concerning more broadly, independent dealers should look to position themselves to make the most from new customers entering the used car market who previously bought new. "Independent dealers who can fund and source high quality used vehicle stock, offer meaningful support with fuel type selection, and provide attractive finance options, will be in pole position to convert those looking to trade-down to a used vehicle.
V12 Vehicle Finance has reported growth in demand for stock funding in January of this year, as dealers looked to respond to this increased appetite for used cars.
For more information on the finance support available to dealers, visit www.v12vf.co.uk.