Celebrating a successful Q1, V12 Vehicle Finance (V12VF) is welcoming the growth of its stock funding partnerships with Eastbourne Car Auctions and CD Auction Group.
 V12VF is a full service lender supporting independent and franchised dealers with a wide range of stock sources to fund their forecourt.  Further supporting dealers, V12VF provides Prime and Near Prime motor finance to their customers helping dealers to sell more used vehicles, more often. 
For the Solihull-based company, the arrival of Eastbourne Car Auctions and CD Auction Group totals eight successful stock funding partnerships with a view to roll-out more partnerships this year sustaining huge growth in a short space of time.

Formed in 1989, CD Auction Group has over 30 years' experience remarketing and managing vehicles for many of the UK's leading dealerships. Based in Corby, the award-winning auction house operates solely online enabling CD to develop long term relationships with both clients and buyers.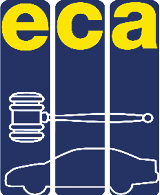 Eastbourne Car Auctions is an awarded independent vehicle auction company based in East Sussex which was established in 1967 (54 years) and sell over 10,000 cars and vans every year for a variety of Southern based franchised dealers and companies through both traditional attended sales and online via Livebid, Timed or Buy it Now.
Joining forces with V12VF means that dealers can access the right financial plan to help fund, source and buy the right used vehicles for their forecourt at auction. Powered by advanced technology, V12VF has the capability to support niche digital customer journeys, in-line with the changing customer buying habits.
Independent dealers can access a single-funded value ceiling of £50,000 and franchised dealers can access up to £65,000 with 100% of the hammer price on cars and LCVs plus auction and delivery fees.
Managing Director at V12VF, David Nield comments: "At V12VF, we work with a range of business partners to support our aim of helping dealers to sell more vehicles, more often and we're delighted to be welcoming Eastbourne Car Auctions and CD Auction Group to our growing list of stock funding partners.
As with everything we do at V12VF, our options are designed with dealers front-of-mind. Our goal is to ease the burden of cash flow with 120 day financing, create simple payments with maximum transparency, and operate via a simple portal that provides flexible stocking options quickly and easily so that dealers never miss out on a great deal."
The partnerships follow the success of V12VF's Prime HP launch earlier this year, further consolidating V12VF's position within the used car finance market.