V12 Vehicle Finance has announced the launch of a visionary new partnership with Click Dealer that delivers a frictionless used car wholesale and retail trading experience for independent and franchised dealers. Since 2004 Click Dealer has grown into an industry‐leading performance partner to dealerships with a 25% share of the independent UK market.
Both companies have combined an identical business philosophy to develop new systems that deliver an integrated platform to increase dealer profitability through time, cost and administrative efficiencies.
This will be the first time the sector has had an end‐to‐end used car technology proposition that covers sourcing used cars, wholesale stock funding and a multi‐tier consumer finance offering. These were all identified as key pain points for dealers and have been resolved through V12 Vehicle Finance and Click Dealer's close co‐operation and investment in new technology.
At the heart of the proposition is the Click Dealer platform that seamlessly manages all aspects of a dealer's business in one place, leaving more time to spend on selling used vehicles. Once in the platform a dealer can manage their used vehicle sourcing, wholesale stock funding or consumer finance provision.
A new ClickStock used vehicle portal has been developed to offer dealers access to thousands of used vehicles for sale from leading independent auction companies. Dealers can source vehicles at all participating auctions, with pre‐sale and buy‐now stock, visible to bid on at all times.
Once the vehicle sits within the Click Dealer platform, dealers can upload wholesale stock directly into their own website for sale to consumers supported by imagery and detailed descriptions.
Alongside the Click Dealer partnership announcement, V12 Vehicle Finance has also launched a new Trade and Forecourt wholesale stock funding plan for part exchange and trade sourced vehicles. It provides single funded value ceiling of £50,000 for independent dealers and £65,000 for franchised dealers on 120‐day funding terms.
Vehicles can be funded up to 100% Cap Clean values and includes VAT on LCVs. It joins the wholesale auction stocking plan launched in partnership with Aston Barclay earlier this year.
Each time a dealer buys a used vehicle via the ClickStock portal, a part exchange from a consumer or a vehicle directly from the trade, it is electronically transferred into the Click Dealer platform with a click of their mouse. These vehicles can then be funded via V12 Vehicle Finance's range of wholesale stock funding options all in one place.
A dealer only has to key in the majority of customer's details once, when applying for consumer finance (Hire Purchase) within the Click Dealer platform. The dealer can instantly select the Near Prime funding option through sister brand Moneyway if a customer is declined for Prime. Each finance transaction is completed electronically within minutes whether the customer is in the dealer showroom or whether they have applied online.
 "Our partnership began by looking at how we could integrate Click Dealer platform processes and systems with our stock funding and consumer finance proposition. Our joint vision is to take friction out of all dealer processes to provide confidence and value to dealers, as well as benefit the consumer customer journey," explained David Mercer, Managing Director of V12 Vehicle Finance.
"Our partnership will help address every dealers' challenge of locating and buying used stock more efficiently and then converting the car into a retail sale whatever their customers' credit profile, whilst working within FCA compliance regulations. Our dynamic new online proposition sets new standards of excellence for the dealer community," he added.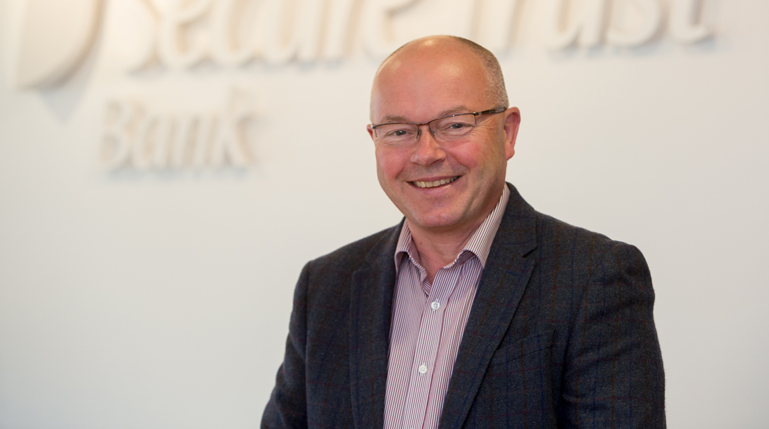 Explained David Mercer, Managing Director of V12 Vehicle Finance
Gerry Moxham, Click Dealer's Chief Visionary Officer said: "We have relationships with over 1,600 independent and franchised dealers and we know how their businesses work in microscopic detail.
"When we start working with a dealer the used car journey from wholesale to retail sometimes involves logging onto as many as 10 different systems which is a highly inefficient use of their time. This is a result of systems being developed in isolation rather than with a strategic eye on the complete dealer and end user customer journey which is where the Click Dealer and V12 Vehicle Finance is at.
 "Our joint vision from the outset has been to deliver a 100% end‐to‐end online used car proposition. Ultimately, we have streamlined systems and processes to take away the pain points experienced in sourcing, stocking, selling and financing used cars as well as running their dealership businesses more efficiently.
"Dealers will ultimately reduce stocking days, sell more used cars and underwrite more finance business which has to be good news for the industry," he added.
On completion of phase one of the launch, both companies will continue to explore future new technology integration benefits that can be rolled out to dealers.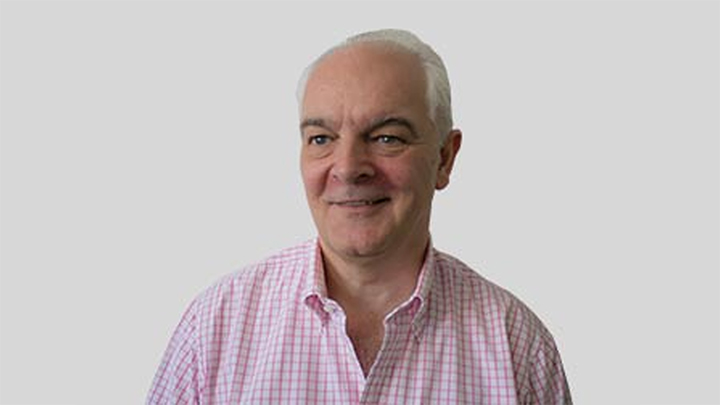 Gerry Moxham, click Dealer's Chief Visitionary Officer
About Click Dealer
Click Dealer is a performance partner for dealerships with over 15 years' experience and a portfolio of award‐winning, integrated products and services. We believe in thinking differently, disrupting archaic processes and creating frictionless services, by helping dealers to manage, digitise and market their businesses.
With over 1,600 independent and franchise dealership clients, Click Dealer is constantly striving to help every dealer buy and sell vehicles, more profitably, more often, through a combination of leading tech, industry expertise and a tremendous appetite to keep on improving.