We believe that the stereotypical perceptions of used car salesmen are being consigned to the dustbin as the profession is undergoing a transformation to become one of the most trusted amongst UK consumers.
The role is becoming more collaborative than ever, with levels of respect and transparency at an all-time high.
A customer survey we carried out - featuring 1,002 dealers - backs up the view, with 69% feeling most confident when buying a car from a franchised or independent dealer.
The Solihull-based finance provider works with hundreds of used car businesses every day and is keen to highlight the evolution of the profession, after seeing enhanced levels of customer engagement on a daily basis for themselves.
Their research also revealed that more than a quarter (26%) of motorists would contact a car dealer for advice on their next car purchase first, before speaking to anyone else.
We believe that the profession has done more than any other to enhance its reputation, with more women now immersed in the industry than ever and 1980s perceptions of 'Arthur Daley' a thing of the past.
V12VF's Sales Director, Estelle McConnell said: "We do see a lot of men in sales positions, particularly at independent dealers, but we also see so many more females too and a more even split amongst franchised dealers. We work with dozens of female account managers and unlike 30 to 40 years ago, women are welcomed in the trade - and respected for their knowledge.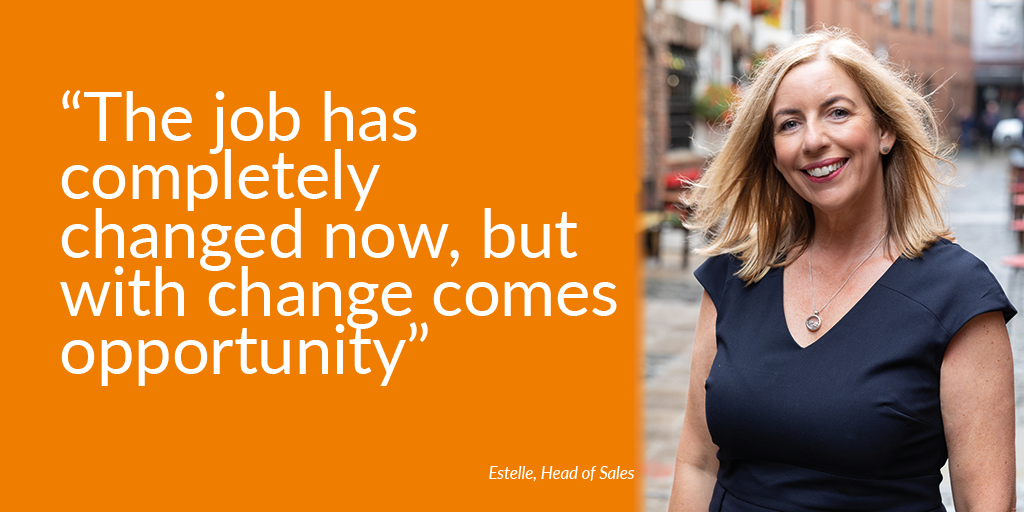 "The used car dealers we work with also say that the industry is leaning towards a more female dominated environment, with lots of examples at warranty, finance and insurance companies."
And when it comes to online sales, far from digital transactions making the used car dealer role redundant, Estelle said that it would remain more relevant than ever.
"The 'centennial generation' is more adept at purchasing online than any other before it, with online purchases of used cars becoming the norm
"But this won't reduce the importance of the role, as the used-car dealer will work hand in glove with each online transaction. Customers still want face-to-face contact, with vehicle handovers being one example of this.
"The job has completely changed now, but with change comes opportunity. Unlike many years ago, customers can make proposals themselves, meaning dealers have no say in the finance rates.
"They can structure their own finance package before enquiring on the car, but far from making the used car dealer position redundant, it strengthens it. Enquiries are of a better quality and the relationship moves towards a collaborative one, precisely because customers will still want to touch and feel what they are buying before taking delivery."
Estelle did stress that dealers should always keep an eye on the future and adapt to the ever-changing marketplace, with a rise in EVs, shared travel and less outright ownership widely expected.
"Self-service models and even virtual reality test drives might well be things of the future, while we are already urging dealers to start future-proofing now for the advent of EVs. At the moment, dealers aren't selling many used EVs because there aren't many on the market. But this won't be the case for long and it's important for them to be prepared with a robust digital sales function so that when more stock is available, they can sell them to a forward-thinking customer base."
We pride ourselves on a 'partnership approach' and a 'customer-first' culture, it understands what makes each business succeed, no matter its size. A wide range of products - including stock funding, HP and now also PCP - helps ensure dealers are able to fully satisfy their customers' needs. Our highly experienced and friendly team, with a rich background from many areas of the used vehicle industry, is committed to helping independent and franchised dealers sell more used vehicles, more often.