Used car dealers are being told to plan for the electric vehicle revolution and become forward-thinking businesses right now, working towards a 10% EV stock ahead of an inevitable rise in demand.
V12 Vehicle Finance, who assist in the sourcing, buying, selling and financing of used vehicles, is urging dealers to start planning ahead, after the highest number of new electric vehicle registrations were recorded in February 2022 (21,977 compared to 23,952 petrol and 3,922 diesel models for the same period)[1]
While diesel and petrol marques aren't expected to disappear for some time, the growing trend for new EVs will result in stock funnelling through to used car dealers in the 'near future.'
Tim Maffey, Finance Director said that ever-increasing fuel costs - which are predicted to hit £2 per litre despite a recent 5p-a-litre tax cut - were accelerating the change to EVs.
He said: "If there is one piece of advice we'd give to used car dealers, then it would be to picture a world where EVs will be commonplace and to start future-proofing now. At the moment, dealers aren't selling many used EVs because there aren't many on the market. But this won't be the case for long and it's important for them to be prepared with a robust digital sales function so that when more stock is available, they can sell them to a forward-thinking customer base."
V12 Vehicle Finance has spent months researching the subject of EVs and is now in a position to issue its rallying call to used-dealers, with a significant amount of evidence pointing to imminent change, including:
An increasing amount of industry evidence is pointing towards a significant shift in driver habits, while it's common knowledge that sales of new petrol and diesel cars will be banned by 2030. Further restrictions will be introduced from 2035, where all new cars being sold will be required to be completely zero emission.
Tim Maffey, Finance Director added: "Until recently, the second-hand market for electric cars was small, but this is beginning to change.
"The majority of electric cars to date have been bought by company car fleets and it was in about 2020 that we saw huge growth in the number of electric cars they were buying. On the basis that company car fleets typically hold cars for three years and vans for 4/5years, we expect those cars/vans to feed through to the second-hand market in the near future."
"While focusing exclusively on EVs right now wouldn't be a sensible strategy in isolation, changes are going to occur soon whether dealers like it or not. Being prepared is key. We would suggest that forward thinking dealers look to start with 5-10% of their stock being EV now. Just having one unit doesn't give their customers much confidence - and confidence is key."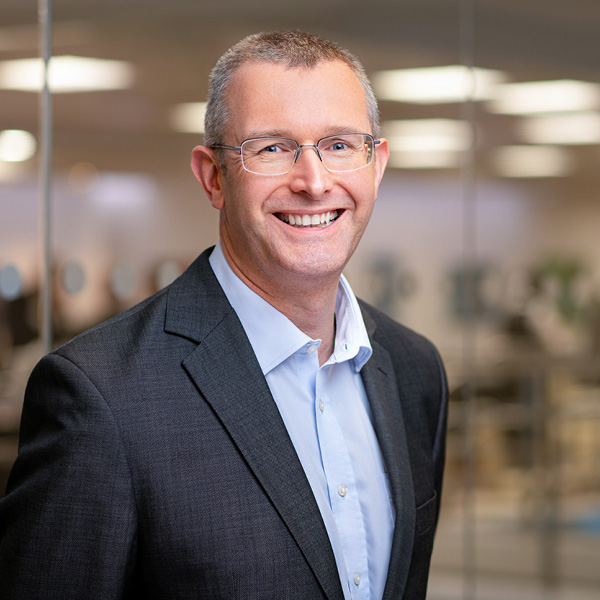 Tim Maffey, Finance Director
V12 Vehicle Finance is offering finance solutions to its used car dealer customers as it extends its own EV solutions to become the stand-out lending partner in the UK. Battery Electric Vehicle (BEV) can now be financed on both its stock funding and hire purchase products.
VF12 VF said that the global economic challenges and uncertain times we live in shouldn't cause its customers to fear the future and reassured them that they're there to help them, every step of the way.
"Making changes to vehicle stock doesn't have to cost the earth or be a daunting process. It can be done by replenishing sold stock with different options going forward.
"As technology progresses, the dealerships that continue to flourish will move with the wave of EV integration and through the journey to 2035 there will be dealers that aren't able or are not willing to do so. We're here to support dealers throughout this change and will continue to be a forward-thinking finance partner for our dealers.
"And because we're part of the Secure Trust Bank family, we have the financial backing and stability to make our pricing, products and services work for our customers. Our highly experienced and friendly team, with a rich background from many areas of the used vehicle industry, is committed to helping independent and franchised dealers to sell more used vehicles, more often, more of which will inevitably be EVs."
For more information about V12 Vehicle Finance, visit the link below
[1] Source: https://www.smmt.co.uk/vehicle-data/
[2] Findings come from KPMG's 22nd Annual Global Automotive Executive Survey, which this year sought the views of 1118 executives across automotive and adjacent industries, including 372 CEOs.
[3] Visit Will an electric car save you money? A look at the figures | This is Money for full details
[4] Bridgestone YouGov electric vehicle survey commissioned January 2022. 2000 respondents across the UK
[5] Source: Do electric cars depreciate? | carwow