Used car dealers are now operating in a market starved of stock. The gap between supply and demand means that highly sought-after vehicles are becoming harder to source, more expensive to purchase and come with higher mileage and age than what would be considered the norm.
But, if the used car success is to continue, dealers need to be prepared and flexible in their finance options so that they can grab opportunities when they come their way.
Motor Trader
reached out to V12VF to find out how dealers are responding, what trends are apparent in the sector, and how they feel the rest of the year will pan out.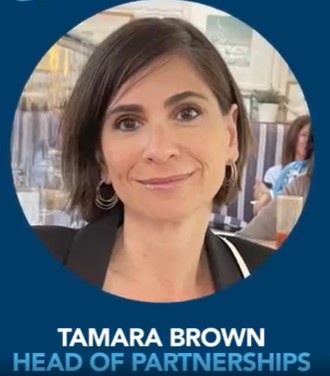 Tamara Brown, head of partnerships at V12 Vehicle Finance (V12VF) said that for many dealers, reopening in April represented a return to normality following the pandemic. However, that's not to say that dealers aren't dealing with a unique used car landscape.
She said: "Across the country dealers are balancing increased consumer demand, competition from vehicle supermarkets and a global lack of stock. There's a lot to consider when navigating the current landscape, especially when dealers have returned to an environment where acquiring vehicles is tough and extremely competitive.
"Reinforcing the value of resilience and adaptability, many dealers have been forced to pivot their operations and business processes to adapt to the current landscape and tap into increased consumer demand. This has ultimately resulted in dealers looking outside traditional methods of sourcing vehicles."
The industry is facing a supply-and-demand issue like never before, said Brown, as stock levels of used cars are falling due to a global semiconductor shortage. In comparison to previous years, dealers are unable to source and purchase the same grade or volume of vehicles.
Brown added: "Supporting our dealers and ensuring they have the right tools to thrive is at the core of our business model. In response, we've strengthened our partnerships with auction partners to open additional sourcing opportunities for our dealers.
"We're currently working with nine auction partners where V12 stock funding is fully integrated to help ease the burden of cash flow for dealers and make the process as efficient and easy as possible."
For Brown, the most notable trend is that used car prices have rocketed on average by 16.6% in the first eight months of 2021, the effect being that dealers are stocking less vehicles on their forecourt. However, as dealers are unable to sell empty spaces, they are sourcing lower grade vehicles to refurbish.
She said: "Our auction partners are reporting strong conversions in their sales with many dealers purchasing stock online. We've also seen dealers expanding their sourcing channels and opening buyer accounts with our auction partners as another way to source stock, a trend we expect to see continue."
Looking at the remainder of H2, Brown feels that the semiconductor supply will be a major stumbling block for car production moving forwards, and as a result used car prices will likely continue to rise.
She concluded: "Dealers are likely to be in a position where demand outstrips supply, which will mean ongoing high prices for stock for the foreseeable. This will highlight the importance of teaming up with specialists such as finance providers or auction houses in order to mitigate these problems and thrive against a backdrop of uncertainty."