The launch of the V12 Vehicle Finance's Trade and Forecourt Stock Funding dealer plan has got off to a fast start.
Within just hours of our new systems going live, New Forest Estates, an independent used car dealer based in Brockenhurst, loaded the first used car on its stock funding plan.
New Forest stocks estate cars and electric vehicles and funded a 64‐plate Nissan LEAF for £6,775 to add to its 20‐strong forecourt of quality used cars.
Committed to providing customers with a friendly and professional service New Forest has a five‐ star customer service rating from Auto Trader run by Managing Director Brian Reeves.
He said: "The V12 plan is very efficient in that it enables me to source stock and then fund vehicles for my forecourt all in one online platform. The forecourt stock funding process is seamless, and I can see the status of my stock all on a single dashboard."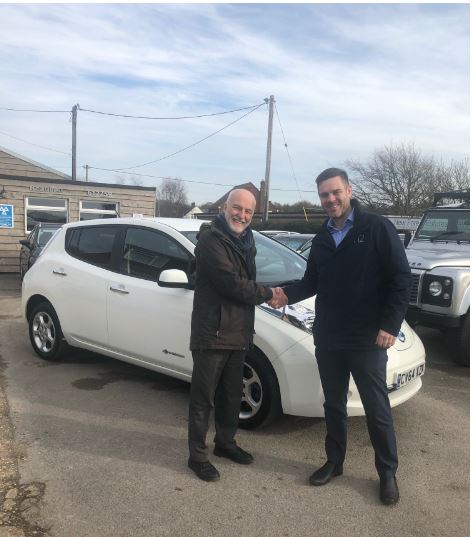 All dealers who sign up to our Trade and Forecourt plan benefit from a 120‐day financing period and vehicles can be funded up to 100% of CAP Clean. A unique feature of the V12 plan is that it includes VAT on light commercial vehicles (LCVs) below 3.5 tonnes.
A ceiling of £50,000 per single‐funded value is available on the Independent dealer plan and £65,000 on the Franchised dealer plan to fund customer part exchanges or used vehicles from the trade.
"We would like to welcome New Forest Estates to our V12 family and are pleased they are using their plan to fund new stock for their forecourt.
"Our online platform aims to take the friction out of the entire process of sourcing, wholesale funding and then financing the used car to the consumer.
"This approach aims to deliver increased profitability for dealers through time, cost and administrative efficiencies," explained David Mercer, V12 Vehicle Finance's Managing Director.